We have made it our business to make your trip as pleasant as possible. Focus on your business. We'll do the rest.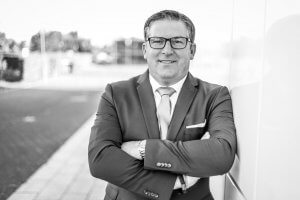 André Giebels
Owner & Founder
Andre Giebels has been an experienced pilot for over 20 years. He is a training captain and in 2020 exceeded 18,000 flight hours.
Sustainability – reliability – networks
are its basic pillars.
The heart of premium bizjets. Thoroughbred service provider with many years of experience in the aviation and travel industry. We are sure that we can offer you the product you have come to expect.
Our team stands for high standards in fulfilling your individual wishes. Each booking request is individually designed to avoid routine. Whether it is about standards such as the "door to door" chauffeur service or the desired starter for your catering on board with us. The special attention paid to very young guests or your beloved pet stands out and is very much appreciated by many of our customers.
We only work with flight operations that have a corresponding AOC (operating license). In addition, security standards and reputations must be above average. Young fleets and the sustainability of the disposition underline our choice. With the expertise of Andre Giebels, we check whether the training standards are adhered to or whether the respective operator has commercial aspects in mind.
We wish you a safe flight!